Wellbeing:
Dates to Remember:
Extend (Before & After School Program):
Summer Holiday Program:
Community News:
Daylesford College Transition:
DAYLESFORD COLLEGE TRANSITION FOR YEAR 6 STUDENTS:
Monday 5th December – Year 7 Info Night and Meet the Team
5:30pm for drinks/nibbles, 6pm start
Come meet the team who will be looking after your child through their high school years. Our students' first teachers are their parents / carers and we treat education as a partnership between home and school. The first step in this partnership is for us to meet and welcome you all to Daylesford College. The night will also provide you with the opportunity to ask all the questions parents / carers often wonder about. Nibbles and drinks will be provided. We encourage you to bring all your kids along to the night. They will be taking part in getting-to-know-you games and activities while the parents / carers are meeting the team.
Tuesday 6th December – Singleton's Afternoon
1:30pm – 3:15pm
For students attending high school from small schools or solo it can be an overwhelming experience. The Singleton's afternoon is by invitation to selected school and students to attend the College and meet other students in similar situations. The afternoon will consist of a range of activities to assist students in transitioning into high school.
Tuesday 13th December – State Wide Orientation Day
8:50am with a 9am start and 3:15pm finish
Welcome to the first day of Year 7 2023! Come and meet your classmates, teachers and community at the College. You will officially start your first day of high school and enjoy the excitement of a new school and possibilities.
Meet the Year 6's:
From the Principal:
Advent
God of hope
Be with us on our Advent journey
To the stable and beyond
Be with us in our meeting,
And in our travelling together,
Be with us in our worship
And our praying together,
Be with us on our Advent journey
To the stable and beyond
Amen.
We live in a fast paced, somewhat instant world. We turn on our TVs and watch the movies we want – on demand. We expect service and want what we want when we want it. Waiting, especially patient waiting, is not something we do well as a society. Advent is extremely radical and different in this fast-paced, somewhat instant world. These weeks call on us to focus on waiting – patiently – for the Lord. Instead of instant results and rapid fulfilment, we are called to wait with expectation for the Lord. As Christmas approaches, we need to prepare ourselves for the birth of Jesus. In Advent, giving the family time to discuss why Jesus' coming is important. Advent is a time to see how ready we are to receive the Lord Jesus. Jesus' coming at Christmas is an invitation to accept his love, peace, and joy. During these weeks, we prepare ourselves to accept this invitation. The Advent wreath, in all its various forms, is a visual prompt to aid our focus.
The circular wreath reminds us of God Himself, His eternity and endless mercy, which has no beginning or end. The green of the wreath speaks of our hope in God, the hope of newness, renewal, and eternal life. Candles symbolize the light of God coming into the world through the birth of His son. The four outer candles represent the period of waiting during the four Sundays of Advent, which themselves symbolize the four centuries of waiting between the prophet Malachi and the birth of Christ.
End of Year Celebration
St. Augustine's End of Year Celebration Night will take place on Thursday, December 8th. Your classroom teacher will advise you regarding the clothing your child will need to wear. It is a great night and I look forward to seeing you all there as we celebrate the year that was 2022.
School Finish
Parent/guardian, please be aware that although school finishes for students on Friday, 16th December, at the usual finishing time of 3:15pm, staff will continue to work at school on Monday, December 19th, with our final day being Tuesday, December 20th.
Transition Day
Next week our year six children will be involved in transition days to their Secondary school. We have already completed transition forms, and the children have met with teachers from their Secondary school. It is now also the time of year that they begin visits to their Secondary School.
Our current students will also be involved in transition day. They will work with their next year's teacher between 9:30 and 11:00 oclock on Tuesday December 13th . This will enable the children's 2023 teacher to meet your child and your child to become more familiar with their new teacher.
Children's Reports
The teachers are very busy at the moment writing reports. They use assessment data collected during the year to report on your child's academic progress and work habits. As you can well imagine, it is a daunting task to describe twelve months of teaching and learning in a grade and a comment. The reports, with all being well, will be available to download on Friday, December 16th.
Reporting and its relationship to assessment are part of a larger context of learning, which the Victorian Curriculum and Assessment Authority (VCAA) describes as four interrelated steps:
The curriculum defines what it is that students should learn, and the associated progression or continuum of learning
Pedagogy describes how students will be taught and supported to learn
Assessment identifies how well a student has learnt specified content
Reporting explains to the child, their parents/carers and practitioners where a child is on the learning continuum at the end of a specified period of learning and where this places the child in relation to their own learning goals and/or the learning of their peers.
(VCAA Website)
Fundraising Levy
The money raised in 2022 and 2023 will be spent on an upgrade of our school fencing. A new section will be added to the front of our school to channel people directly to the office, prohibiting access to the playground. The rear of the school will get a drive through and secure fencing across the southern boundary. New gates will be installed in the fence behind the year 5/6 hub, and the opening in front of the church will be filled with a gate.
Reminders regarding COVID-19
We have had a small number of Covid-19 cases present in families connected to our school, so below are some timely reminders about current settings. Please see the latest advice below.
We ask that students:
- who test positive for COVID-19 should stay home and isolate themselves for five days
- should not attend school after five days if still symptomatic
- who are symptomatic but have not tested positive should not attend school.
Where students become symptomatic at school, they need to:
- be collected by their parents/carers
- undergo testing for COVID-19.
The Department of Health recommends that masks be worn by a person who is close to someone who has tested positive for COVID-19 when leaving home. The Department of Health also recommends that a person who tests positive for COVID-19 should inform those with whom they have recently been in contact, including their workplace, school and household.
Staffing and Year Levels 2023
Fr. Justin Driscoll – Parish Priest
Terry Brennan – Principal
Karen Williams – Office Administrator
Celly Csorba – Year 6 teacher
Carlie Daley – Year 5 teacher
Angelique Greene– Year 4 teacher
Maria Grawich – Year 3 Teacher
Sarah Prendergast– Year 2 Teacher
Chris Schepis – Year 1 Teacher
Jessica Reynolds – Foundation Teacher & Assistant Principal
Staci Jones– Japanese Teacher & Physical Education Teacher
Kate Snow - The Arts, Visual, Music and Drama Teacher
Louise Morris – Learning Diversity Teacher
Nicolle Miller – Classroom Support
Ginny Crilly – Classroom Support
Carlyn Hall - Junior Classroom Volunteer
Message from the Principal:
The school scene at this time of year is certainly not a quiet one. It's very much a case of operating in two modes – tying loose ends and finalising bits 'n' pieces in preparation for the close of one year, while at the same time making decisions and organising many details for the commencement of the next. Organisation of staffing, enrolments, classes and budgets has been at the forefront of my timetable over the past weeks and will continue to be so for a few more to come. As we draw closer to the end of the 2022 school year, our teachers are definitely into the report writing mode. During this time, teachers put in many hours more than their ordinarily long hours which are required for the day-to-day preparations and evaluation of their students and their lessons.
The thoughts and prayers of the St Augustine's community are with the Maria Grawich and her family on the loss of her mother, who passed away on the weekend. May special memories comfort all in the days ahead.
Reminders regarding COVID-19
We have had a small number of Covid-19 cases present in families connected to our school, so below are some timely reminders about current settings. Please see below, latest advice.
We ask that students:
* who test positive for COVID-19 should stay home and isolate for five days
* should not attend school after five days if still symptomatic
* who are symptomatic but have not tested positive should not attend school.
Where students become symptomatic at school, they need to:
* be collected by their parents/carers
* undergo testing for COVID-19.
The Department of Health recommends that masks should be worn by a person who is a close contact of someone who has tested positive for COVID-19 when leaving home. The Department of Health also recommends that a person who tests positive for COVID-19 should inform those with whom they have recently been in contact, including their workplace, school and household.
Remembrance Day
Extract from MCMXIV by Phillip Larkin
Never such innocence,
Never before or since,
As changed itself to past
Without a word – the men
Leaving the gardens tidy,
The thousands of marriages,
Lasting a little while longer:
Never such innocence again.
In November 1918 the German armed forces called for an armistice (suspension of fighting) and at 11.00 am on 11 November the guns of the Western Front fell silent after more than four years of fighting. This would have been a day of great celebration worldwide as the war had ceased. The stark reality, however, was that many millions of brave women and men had died due to the senseless war. On the first anniversary of the armistice in 1919 two minutes' silence was introduced as part of the commemorative ceremony in London at the suggestion of Australian journalist Edward Honey. In 1997, the Governor-General of Australia proclaimed 11 November to be Remembrance Day, urging all Australians to observe one minutes' silence at 11.00 am on 11 November each year to remember those who died and suffered for Australia's cause in all wars and conflicts.
All staff and students will pause for a minute's silence on Friday and remember the sacrifice that many Australians made so we can have the life we have today. I will take the school leaders and the SRC down to the cenotaph and Jess Reynolds will conduct a service at school for everyone else.
Extract from The Old Issue by Rudyard Kipling,
'When you go home, tell them of us and say, for their tomorrow we gave our today.'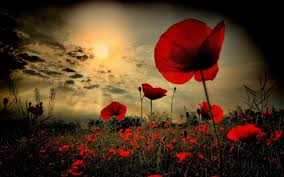 5 Ways to Help Your Child Make Friends
As we found out last newsletter the wonders of technology continue to impact every aspect of our lives, it's no wonder that the art of making friends eludes some children. But with a little help, and some guidance from parents and teachers, many kids can overcome friendship hurdles.
Below, Kids First's psychologists explain how … Why is it so hard for some kids to make friends? Many years ago, a conversation had to take place face to face. People learned to read body language and listened for the cues that tone of voice gave. We knew when to reach out and place a hand on a shoulder or even to offer a hug. When phones became common place, we lost face to face contact, but were still able to rely on tone of voice which made communication so much clearer. Now, with the advent of email and texting, we no longer have the tone of voice to help us and for kids raised on 'screens', emojis are the best they can do to relay emotions. Experts are now raising red flags, calling parents' attention to the fact that many kids no longer know how to reach out in friendship or enjoy playground fun because they are too engrossed in gaming and screen-time. So what can a parent do to nurture the human need for contact and friendship? How can you help your child make friends? Let's take a look at 5 practical ways you can help your child discover the art of friendship skills that will last a lifetime.
1. Friendship is not just for children
What you show your kids is far more powerful than what you tell them. Granted, this is not an easy task in our demanding world, but your child will adopt your pattern of lived friendship. Invite friends into your home for a meal, use snail mail to send a note of encouragement, and don't be afraid to show your kids that you can disagree with someone and still be friends.
2. Begin Before They Can Talk
The seeds of friendship skills are sown early in life. Your young child is soaking it all in. Everything you do and say is being noticed and remembered. Sharing, caring, empathy, and sympathy are all foundations for relationships that last. Expose your child to play groups, team sports and other opportunities to interact early so that your child can learn the art of kindness.
3. Read, Read, Read
There are many children's books on the market that focus on friendship. Read to each other and let your child connect with characters that learn to share, be truthful, and include others who are different. These characters will also teach your child that friendship is give and take and doesn't always involve getting your own way.
4. Listen, Talk, Listen
Your child will most likely have stories to tell at the end of the school day. As you listen, plan to respond with thought provoking and problem solving questions such as "how did that make you feel?" and "what could you have done to make it better?" Watch for opportunities to discuss the truths of personal responsibility and not being responsible for how others behave. Children need to know they cannot change another person, they can only control themselves.
5. Awareness and Planned Opportunities
Friendship building must be on purpose. Help your child notice their surroundings and kids on the playground who are alone. Encourage them to offer friendship with simple requests like "Hey, do you want to play?" or "Hi, my name is. . ." Listen for names your child mentions and offer opportunities for him to make friends outside of the schoolyard by meeting at a park, beach, or your own backyard. You play an important role in helping your child be a good friend As technology continues to evolve and our kids become further connected in cyber-space, they need the adults in their lives to keep them grounded in reality and so that they can develop people skills. You can do this for your child when you model the art of being a good friend, and by keeping the lines of communication open with your kids.
One/Two Sleepover
The weather smiled on us once again as the Year One students enjoyed a games evening and barbecue, while the Year Two class got to sleep over in the hall. The event was delivered with much excitement, some games to wear them out, some culinary expertise, a night walk around the neighbourhood and a restful repose to herald in breakfast. A huge thanks to all of our staff involved in the running and the organisation of the event with a special mention to the lucky ones who slept over, thanks to Sarah Prendergast, Staci Jones and Nicole Miller. Finally thank you to Chris Schepis, our games coordinator for year one and to, Maria Grawich and Carlie Daley for helping out on the night.
End of Year Celebration
St. Augustine's End of Year Celebration Night will take place on Thursday 8th December. Our staff will advise you regarding the clothing your child will need to wear. It is a great night and I look forward to seeing you all there as we celebrate the year that was 2022.
Mission Day
Once again the year six class have got together and organised a day to help raise funds for those less fortunate than us. The students were asked to create an activity centre where students and staff could purchase an item made by the stall holder or participate in an activity. The day went very well with all roaming the corridors and rooms looking for bargains and testing their skills by outdoing each other. Well done to Celly and her band of fundraisers, they raised the princely sum of just under $1240.
Dates to Remember:
Wellbeing:
Diocesan Community:
Please find below the link to "Our Diocesan Community" newsletter.
https://www.ballarat.catholic.org.au/wp-content/uploads/2022/11/ODC-October-2022-web.pdf
Community News:
Mission Day:
Meet the Year 6's:
From the Principal:
In Memory of Hal Wright
As a Community we are extremely saddened by the recent news of the death of a school parent, Hal Wright. Our hearts go out to all of Hal's family, Teresa, past student Kaylah and present student, Bailey and all his friends at this time. We offer our sincere condolences to all of Hal's family and friends at this sad time.
May he Rest in Peace.
Prayer for World Teachers' Day
Giver of all wisdom and greatest of all teachers, look upon our teachers with love.
Grant them the resolve to nurture our eager minds and to never give up on us who fall behind.
Bless their hearts for they rejoice when we succeed and encourage us when we fail and bless them with gentle patience for the path of learning is never easy.
Kindle a spirit and passion in them, it is the flame that ignites the love of learning in us.
Help them see the potential in each student.
Their belief in us means much more than the grade we make.
Instill in them a commitment to keep on learning.
It shows us to not fear new knowledge and experiences.
Inspire them to touch the future.
They influence how big a dream we dream for ourselves.
Bless our teachers who have come before, for their work endures to this day.
Let the light of your example shine upon all teachers to build up with their words, to love with their mind and to share with their heart.
Amen!
This Friday 28th October we celebrate "World Teachers' Day" – a day to recognise the dedication by our teachers who make a difference to students in their care. St Augustine's is very proud and fortunate to have such a dedicated and enthusiastic teaching staff who go above and beyond their call of duty providing all students with a vast range of academic, sporting and religious opportunities. A huge thank you to our teachers – your commitment to Catholic Education is very much appreciated by all.
2023 Foundation Orientation
It's hard to believe it is that time of year again, but next week we will welcome our 2023 Foundation class for their first orientation session. The series of Orientation sessions is one of the highlights of the year, as these children take their first steps into "Big School". Moving from kinder to school is a significant transition for the children and families. There is no way of knowing how a child will respond when coming into school for the first time. The school site is much bigger and there are more children present than at community kindergartens and childcare centres.
All Foundation parents (new and old) are warmly invited to the 2023 Prep Information morning, to be held at school on Tuesday 13th December. This morning is a wonderful opportunity to meet new families, key staff who will be working with the children and also hear about how you can best support your child through this transition. Jess Reynolds will continue as our Foundation teacher in 2023 and she is excited to partner with our foundation parents as the children start their schooling journey.
School Assembly Timetable
Year Six – Friday 28/10 Year Five – Friday 04/11 Year Four – Friday 11/11 Year Two – Friday 18/11 Year Three – Friday 28/11
Technology friend or Foe
The way we live is changing. Each year, our free time shrinks a little more as computers/phones clamour for our attention. We are a part of, and a contributor to, the change that is associated with a 'computer age'. The amazing contradiction of our age is not so much the ability to connect to such a wealth of information, but the apparent 'disconnect' that is so often associated with social media.
I remember back to 1969 when man landed on the moon. Essential to the lunar missions was a command module designed at MIT called the Apollo Guidance Computer (AGC). The computer used an operating system that allowed astronauts to type in nouns and verbs that were translated into instructions for their spaceship. While it was handy, AGC wasn't particularly powerful having 64Kbyte of memory and operating at 0.043MHz. In fact, it was less equipped than a modern toaster.
Today, if you consider the processing power of an iPhone, it's clock is 32,600 times faster than the best Apollo era computers and could perform instructions 120,000,000 times faster. You wouldn't be wrong in saying an iPhone could be used to guide 120,000,000 Apollo-era spacecraft to the moon, all at the same time.
The Australian Government through the eSafety Commissioner published 'Mind the gap: parental awareness of children's exposure to risks online' in February 2022. A summary of the findings of this comprehensive report identified five key finding:
Young people engage in a wide range of online activities and experience many benefits from using the internet:
Many children have gone online for health information, searching for material about mental and, physical health.
A third of children looked for emotional support online from friends and/or mental health support services.
Significant numbers of children have had negative online experiences:
Close to half of the children surveyed were treated in a hurtful or nasty way online in the past year.
A quarter of the children had themselves treated someone in a hurtful or nasty way online.
Almost all children did something in response to a negative online experience – most commonly telling their parents.
Many parents underestimate the prevalence of children's negative online experiences, and many are not aware of their teens' exposure to negative content or sexual material online.
Children with restrictive parents are less likely to be exposed to harmful content, but they are also much less likely to engage in supportive and protective online activities.
Complementing this study was an earlier US study (2019) that drew from nationally representative surveys of 11 million young people as well as in-depth interviews. 'iGen', a book by Dr Jean Twenge, was the first book to document the cultural changes shaping today's teens and young adults, documenting how their changed world has impacted their attitudes, world views, and mental health. With generational divides appearing to be wider than ever, parents, educators, and employers have an urgent need to understand today's rising generation of teens and young adults. Born after 1995, iGen is the first generation to spend their entire adolescence in the age of the smartphone. With social media and texting replacing other activities, iGen spends less time with their friends in person – perhaps indicating why some statistics indicate that they are experiencing unprecedented levels of anxiety, depression, and loneliness.
Dr Twenge's studies highlight the point that technology is not the only thing that makes iGen distinct from every generation before them; they are also different in how they spend their time, how they behave, and in their attitudes toward many topics; they socialise in completely new ways, reject once sacred social taboos, and want different things from their lives and careers. Anxiety and depression are very closely related to each other, being two sides of the same coin.
Without wanting to be labelled a Luddite, these recent, comprehensive studies are extremely interesting in that almost everything that you can do that is not on a screen is linked to more happiness - spending time with friends in person, going to religious services, sports and exercise, even homework. However, several studies have found that almost everything that is on a screen is linked to less happiness - social media use, 'serendipitous' internet searches, texting. Twenge's studies highlighted two studies that followed people over time and the results concluded that spending a significant amount of time on social media leads to unhappiness but being unhappy doesn't lead to spending more time on social media. Parents and educators cannot afford not to be part of discussions regarding online engagement. There is no doubt that our involvement in the 'computer age' will continue to present us with the potential for enormous benefits, and the potential for considerable costs.
Staffing and Year Levels 2023
Fr. Justin Driscoll – Parish Priest
Terry Brennan – Principal
Karen Williams – Office Administrator
Celly Csorba – Year 6 teacher
Carlie Daley – Year 5 teacher
Angelique Greene– Year 4 teacher
Maria Grawich – Year 3 Teacher
Sarah Prendergast– Year 2 Teacher
Chris Schepis – Year 1 Teacher
Jessica Reynolds – Foundation Teacher & Assistant Principal
Staci Jones– Japanese Teacher & Physical Education Teacher
Kate Snow - The Arts, Visual, Music and Drama Teacher
Louise Morris – Learning Diversity Teacher
Nicolle Miller – Classroom Support
Ginny Crilly – Classroom Support
Carlyn Hall - Junior Classroom Volunteer
Mission Day:
Wellbeing:
Community News:
Meet the Year 6's:
SCHOOL CLOSURE DAYS:
Please note that this coming Monday, 31st October and Tuesday, 1st November school will be closed due to the following:
MONDAY, 31ST OCTOBER - REPORT WRITING DAY
TUESDAY, 1ST NOVEMBER - PUBLIC HOLIDAY