Newsletter: Term 1, Week 2
From the Co-Principals: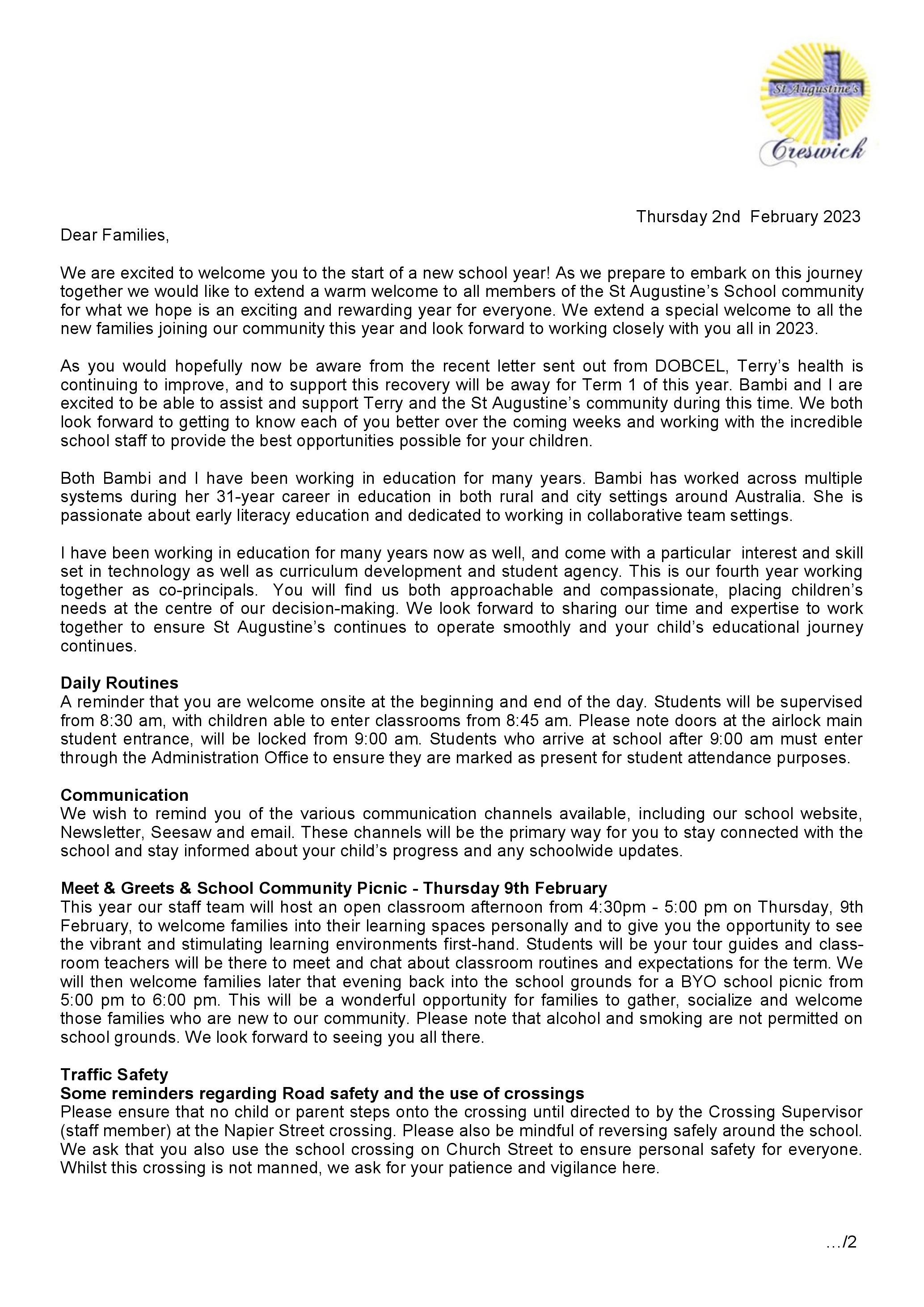 Conveyance Allowance:
Eligibility for students:
The eligibility criteria include the requirement that a student attending a non-government school is attending the nearest appropriate school (that is 4.8km or more from the student's residence).
If you fit the above criteria and you have not previously received an application form, please contact the school office for one to be sent out to you.
CSEF:
If you have a current Health Care Card and you have not already received an application form for CSEF, please contact the school office to have one sent out.
Community News:
Basketball Ballarat Community Programs
Basketball Ballarat provide children with a fun and safe basketball experience that will serve as an introduction to a lifetime involvement in the game. A wide variety of introduction to basketball programs are ran by Basketball Ballarat, allowing children to start learning basketball as young as 4 years old.
Basketball Ballarat's introduction to basketball programs:
Aussie Hoops – perfect for children aged 4 – 7 years
Rookie Hoops – perfect for children aged 8 – 11 years
All Abilities Rookie Hoops – perfect for children aged 5 – 18 years whom are living with a disability
Registrations are now open for all community hoops programs, with the programs starting the week beginning February 6th.
For more information and to register: Community – Ballarat Basketball
For further details please contact Ethan Fiegert via email development@ballaratbasketball.com
or call reception on (03) 5338 1220