Term 4, Week 10: Thursday 10th December, 2020
From the Principal's Desk
Lord, I have nothing left to give.
I'm exhausted and worn out.
Yet so many still ask for more.
Grant me that last ounce of strength
that sustained you on the cross
and allowed you to give
one last word of forgiveness,
that I may be gentle
with others and with myself.
And when that too is spent,
help me stay present even in my emptiness,
and let my presence be
the first and last gift
I have to give.
Amen.
Remember back to New Year's Eve 2019, as the clock struck midnight and across the following day, plans were made to make 2020 the best year yet, and didn't that workout? Social distancing, toilet paper panic buying, lockdowns, shutdowns, hand sanitising, mask-wearing, zoom this, zoom that, the list was endless and all under the umbrella that this is a severe viral threat.
Despite all that happened, there were some vast positives along the COVID journey that was 2020.
We finally completed the installation of our shade sail which now becomes a passive play area for our students that require a place to rest and chill out (asphalts works to be completed over January 2021).
With further renovations, the old presbytery will now become the Year Five and Year Six learning hub in 2021.
The school windows have been given a massive blind upgrade.
The current Year Six classroom was given a massive makeover and will now become the school library and visual arts space in 2021.
The old fence and garden area behind the tennis courts have been removed, ready for a new grassed area and fencing.
We employed a company called 'Schoolzine' to create a new school website and newsletter.
To eliminate cash management and to provide our school community with the convenience and security of a one-stop-shop for all areas needing payment, we have installed a new system called CDF Pay.
We have committed to a single stream class structure for 2021, in that we will have stand-alone year levels from Foundation to Year Six.
THE SCHOOL ADVISORY COUNCIL
I wish to thank the School Advisory Council for their commitment to St Augustine's School, they are:
Canonical Administrator: Fr. Gary Jones
Chairperson: Andrea Bennett
Parent Representative: Louise Charleson
Staff Representatives: Chris Schepis & Emma Paterson
The support and advice given by the members of the School Advisory Council, along with their generosity of time, is much appreciated. I wish to personally thank each member of the Council for their support and their willingness to be involved in such a vital role within our school community. We acknowledge the time that Lou and Andrea have given to our school as members of our School Advisory Council, and as their tenure is up, we wish them well for 2021. We now seek new members for our Council, if you are interested, please let me know as soon as possible.
PARISH - SCHOOL
Fr. Gary Jones our Parish Priest, is very much a part of our staff, his support, guidance and ministry to the staff and students, is very much appreciated. So thank you Fr. Gary, for your excellent support of our school as we move to another era in education in the Diocese of Ballarat. We leave 2020 with Fr Gary as our Canonical Administrator and enter 2021 as a member of DOBCEL.
STUDENTS
As we complete the year, we move yet another outstanding group of students on, ready to face the challenges and joys of starting secondary education, confident that the good name of St Augustine's will continue to be realised in these graduating students. The feedback from the various feeder schools has been extremely positive over the years. This gives us the confidence here at St Augustine's to keep delivering the quality programs we do.
DOBCEL
In 2021, St Augustine's Primary School will no longer be administered by the Parish's Canonical Administrator, Fr Gary Jones, but will be governed by a company - Diocese of Ballarat Catholic Education Limited (DOBCEL).
While DOBCEL will act as the governing body for schools, the Principal will continue to manage the day-to-day administration and operation of the school, and the parish priests will continue to be a presence in our school community with a focus on the pastoral and sacramental needs. I would envisage that the transition to the DOBCEL model of governing will have minimal impact on staff, students, and families.
THANKS TO ALL
As this is the last newsletter for the year, I would like to extend my sincerest appreciation to all, for their efforts throughout the year to ensure that we had a year of learning, growth and reflection. I thank you for your support and trust, as we do our best to cater for the needs of your child. We are truly lucky to have such a dedicated staff group and I feel very proud of what we have achieved together this year. Thanks again for your support throughout 2020. I wish you all the best for the holiday break and look forward to what is promising to be an ever better 2021! I hope you all have a very merry Christmas and spend some quality time with friends and family.
A thank you to all of our teachers and support staff who worked tirelessly across the year in somewhat trying conditions. I want to once again extend my sincerest gratitude to Emma Paterson and Chris Schepis for their exceptional support for me and their commitment to ensuring that all had what was needed, over this year. Both leaders have worked tirelessly to ensure that all were on the right track, and everything ran smoothly. As always, my wholehearted thanks go to Mandy Simpson for her efforts in supporting students, staff and parents across 2020 and as I have said many times, the school would not be the same without her.
Casual Clothes for the last day of Term:
Foundation to Year 5 students are invited to dress in casual clothes on Monday 14th for the last day of term. A reminder that Year 6 students are to wear their school uniform as previously stated. Note that all students will finish at the normal time of 3:15 pm on Monday 14th.
Farewell to our 2020 Year 6 Students!!
We wish our Year 6 students all the very best, as they leave us on Monday to embark on their secondary college journey. We hope you all have a fabulous day tomorrow on your 'Fun Day' and thoroughly enjoy your Graduation celebrations on Monday. CONGRATULATIONS!!!
We present our Graduating Students: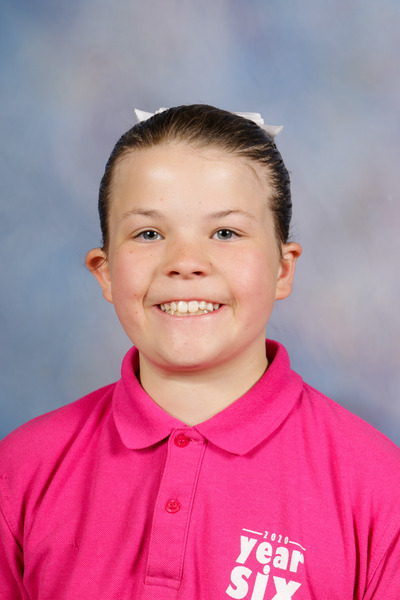 ASHLEIGH ASHA-HARRISON: "Live, love , learn."
MABEL BARRETT: "Yesterday is history, tomorrow is a mystery, but today is a gift – that's why it's called the Present."
LILY BENNETT: "I would have gone to Hogwarts, but I think they forgot to send my letter."
MASON BULLEN: "Don't think in the past, don't dream of the future, concentrate on the present."
NED CHARLESON: "The two most dangerous times of the year are my birthday morning and the end of school."
DAISY Donovan-Clancy : "Never stop learning because life never stops teaching."
JADE DUMMELOW: "I can't tell you the key to success, but the key to failure is trying to please everyone."
MASYN ERDODY: "I remember when I was getting Baptised, dad brought out his brand new thongs to wear."
ANGUS FRASER: "Happiness is the last day of school."
CHARLES JONES: "To be old and wise, you must first be young and stupid."
MIA KEATING: "No matter what happens, do not quit."
BILL MARTIN: "A year from now you will wish you had stayed."
LUKE MARTIN : "Enjoy this school while you can, you will miss it."
MITCH MARTIN: "The only reason I came to school was because my mum forced me (but it's been fun!) thanks St A's."
ADELAIDE OSWIN: "Master has given Adelaide a primary school education, Adelaide is free!"
Wellbeing News
Congratulations to the following students: Maggie Gladstone, Jonathan Petrie, Myles Smithard, Evie Singline, Kailee Liversidge, Harry Evans, Amelia Sewell, Jack Howie, Grace Davis, Alexis Evans, Ned Charleson, Mitchell Martin who received the St. Augustine's Value Award for 'Leadership' last week.
Congratulations to the following students also: Alana Franklin, Leo Collins, Adeline Montano, Ruby Keating, Thomas Pearce, Jett Winduss, Mac Charleson, Miley Singline, Jonty Thomas, Jack Petch, Jade Dummelow and Bill Martin who received the St. Augustine's Value Award for 'Gratitude'.
Thank you all, for being patient and flexible with the changes this year has brought. It will be a year we definitely do not forget! I would like to wish you a Merry Christmas and a Happy New Year! Have a lovely and safe holiday everybody!
Kind Regards, Estelle McLean
- Wellbeing Coordinator -
Second Hand Uniform Shop
The Uniform Shop will be open from 9 - 9:30 am tomorrow - Friday 11th December and again on Monday 14th December from 3 - 3:30 pm. Should you need to purchase items, or wish to leave any items to be sold, please pop in and visit Bernie.
Items being sold should be freshly washed and neat, with a completed sales slip attached. We remind you that second hand uniform items purchased should be renamed before the item is worn, as this is currently causing confussion with items being returned to the wrong student. So please rename items as soon as you purchase them - thank you!
If you have any queries regarding uniform items, or you wish to make an appointment, please contact Bernie Ellul via email: bellul85@yahoo.com
Finally, we acknowledge the wonderful job Narelle Barrett has done in running the uniform shop for the past 2 years. Thank you Narelle, for your management and efforts in putting life back into the Uniform Shop, we are grateful for your generosity of time, for always smiling and for all you have done to cater for the needs of many! A big thank you also to Bernie Ellul, who has generously offered to take on this role, we look forward to working with you!
CDF Pay - A new Payment System
We have been investigating ways to streamline administrative processes, eliminate cash management and provide our school community with the convenience and security of a one-stop shop for all areas needing payment to be managed - other than school fees. In doing so, we have decided to run with a new payment system called CDF pay. Our aim is to have this system fully implemented for the 2021 school year, as it will allow for payments to be made for other aspects of school such as: Tuck Shop, Uniform Shop, special events/days held at school, ordering of graduation bears/balls, etc. Note that Qkr has now been scrapped, so you can delete this App, as Tuck Shop will not run for the remainder of 2020 and CDF pay will be used for Tuck Shop in 2021. Please refer to the flyer with regards to uploading this App. Note that not many functions will be available until 2021. We will keep you informed as more functions within CDF pay become available to use. If you have any questions, please contact Mandy.
Important Dates:
DECEMBER:
Friday 11th: Year 6 Fun Day
Monday 14th: CASUAL CLOTHES DAY FOR ALL STUDENTS - except Year 6 students
Monday 14th: Year 6 Graduation Celebrations & last day for all students - FINISH TIME: 3:15 pm
Tuesday 15th & Wednesday 16th: Numeracy Testing days for students - Bookings via PAM!
Thursday 17th: Staff Planning Day
Friday 18th: Last day for Staff
NOTE 2021 DATES:
Wednesday 27th January: Staff first day - planning, etc.
Thursday 28th January: Students commence Term 1, 2021
(NOTE: as closure days for testing can no longer take place, students will return to school on Thursday 28th January, 2021. Testing will now occur while students are at school).
Community Information.....
Please refer to the various flyers below, for details relating to community events!
Merry Christmas!
On behalf of all the staff at St Augustine's we wish all our families a wonderful Christmas and a safe and bright year ahead! Best wishes also to our graduating students, enjoy the next part of your journey! For all those returning next year, have a restful break, see you on 28th January, 2021.