Term 1, Week 6: Thursday 4th March, 2021
From the Principals Desk
In the Catholic Church, Ash Wednesday signifies the beginning of the Lenten season which is a six week (approximately 40 day) period leading up to Easter. Lent can be a very difficult concept to explain to children and often our understanding of Lent can be very traditional. The more contemporary understanding of this season is that "Lent" is a time for reflection and preparation for the most important event in the Christian calendar, Jesus' death and resurrection. As we begin our Lenten Journey we are called to reflect on our thoughts and actions.
Lent is a time to reflect on ourselves and the ways in which we can "be more" to positively impact the lives of others. Lent also marks the beginning of the annual Caritas Australia Project Compassion Appeal. Donations to Project Compassion allows Caritas Australia, the Catholic Agency for International Aid and Development, to work with local communities around the world to alleviate poverty, hunger, oppression and injustice.
We encourage you to put your compassion into action this Lent by supporting Project Compassion. Each classroom has a project compassion box that will be used to encourage the children to make donations to Caritas Saint Oscar Romero is our inspiration for Project Compassion 2021, so in his words let's "Aspire not to have more, but to be more."
Sacramental Program for 2021
The Parent Meeting for parents/carers of students wishing to enrol their children in the 2021 Sacramental Program will be held this coming Tuesday 9th March at 3:30 pm. Please note this important date in your diary if your child is eligible to receive a Sacrament this year - Years 4 - 6.
200 Years of Catholic Education
2021 is the 200th anniversary of Catholic education in Australia. Faith in the future is the theme which has been developed by the National Catholic Education Commission. It symbolises both the contribution of the past and the commitment of Catholic schools to enliven the faith of students and to prepare them to make valuable contributions to their communities and the world. This year we celebrate 200 years of Catholic education in Australia, marking the bi-centenary of the first catholic established in Parramatta in October 1820. Our 1,751 Catholic schools educating 768,000 students across Australia are distinct and diverse.
The formal celebrations were due to be held from October 2020 to October 2021. However, due to pandemic restrictions, the celebrations are now being held during the 2021 school year.


Year 5 Camp
Today our Year Five students are attending a one night, two-day camp to Sovereign Hill Ballarat. The Year Five's will be involved in a range of activities focusing on the gold rush and life in the 1850's. Camps are a wonderful opportunity for students to further their learning and social development in a non-school setting. Camps provide a sense of group cohesiveness promote self-esteem, resourcefulness, independence, resilience, leadership, judgment, cooperation and tolerance. We thank Estelle McLean who is attending the camp; supporting and supervising the students. And a big thank you to Carlie Daley for her time in organising the camp. We look forward to hearing all about it when the students return to school on Friday afternoon.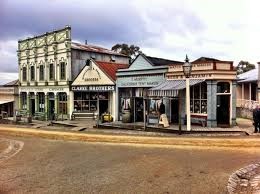 School Advisory Council - Expressions of Interest
St Augustine's School Council
Council Membership Nomination Request
Dear Parents,
Your School Advisory Council (SAC) regularly meets to discuss ways to improve the school and work on school strategies and projects.
The SAC are now calling for Council Member nominations to fill current vacancies. We encourage all parents to consider nominating for one of these important posts. Please note Council Membership is purely voluntary, advisory in nature and is for a two (2) year term.
ROLE OF THE COUNCIL: The Council exists to provide a representative structure and actively contributes to the growth and development of the school via:
The identification of improvement initiatives
Discussion and debate around initiatives, including but not limited to school policy, strategy, planning and action
Act as a sounding board to the Principal and his team
MEETINGS: Approximately five meetings per year with additional meetings as required.
2021 PRIORITIES FOR THE BOARD
Ongoing building refinements
Sustainability initiatives
Maintenance and works Landscaping
Corporate/grant fundraising
Branding & marketing
Please send an email to Terry Brennan (Principal) on principal@sacreswick.catholic.edu.au stating your wish to nominate for a seat on the School Advisory Council and a brief outline of your background, areas of interest and why you would like to join the Council.
APPLICATION CLOSING DATE: Extended to Friday 12th March
The Council provides an excellent opportunity for you to contribute to the children's educational outcomes. It offers a forum enabling you to have your say on the direction of your school. We strongly encourage you to consider this opportunity to make a difference.
COVID Safe Arrangements
To ensure the health and safety of all community members, we ask that all families adhere to the following guidelines:
Testing- Symptomatic (Feeling unwell) or Asymptomatic
If a doctor recommends a family member to have COVID 19 testing, this person is asked to self isolate until the results are known. Any children/siblings of this family are requested not to attend school until the testing results are known. At best, we will restrict the spread of possible contact with the virus if the test is positive. At worst we will have cost some children a few days at home if the test proves to be negative. This is a duty of care for all at school.
If your child is ill or is feeling unwell, they must not attend school. They must remain home and seek medical advice. Any unwell children WILL be sent home. We will temperature check any child we feel is ill.
Drink Bottles: Every child must have a drink bottle at school. There will be no access to the bubble taps. Children will be able to refill bottles if required.
Visitors to St. Augustine's: At this stage, parents, volunteers or community groups can now come onto the school premises or grounds. Please adhere to the 1.5-metre buffer when on the property.
Face Masks: Face masks are recommended where physical distancing of 1.5 metres cannot be maintained.
Cleaning & Hygiene: To support the health and wellbeing of students and staff, the school will continue an enhanced cleaning routine and encourage frequent handwashing by staff and students. Hand sanitiser is readily available.
Physical distancing: A range of measures will be in place to enable staff to do this. Our advice is that social distancing is still very difficult to manage between students and that while we will always be endeavouring to do this when we can, the reality is that there will be times when this will not be able to occur.
School Drop off and Pickup: Students can be dropped off and picked from Napier Street and can also be dropped off and picked up from the rear drive-through. Please do not park in this area as it is a strictly drive-through procedure.
Enhancing Catholic School Identity (ECSI) Survey
Please read the attached information regarding this Survey. Note the Survey Access Code that you will need to access our survey is: Case Sensitive – x3gXw6
News from the Art Room
The Year 1 & 2 children enjoyed making cats in Art. The cats were cut out of newspaper and then decorated with coloured cardboard to make them look individual. Well done to both classes!
The Year 1 & 2 children have been busy in Art! Here are the beautiful rainbow fish they created. The polystyrene fish were decorated using confetti, glitter glue and googly eyes. They look amazing!
Uniform Shop Reminders
The Uniform Shop is now open every Tuesday at the end of the school day (approx 3 pm). If you have any items at home which you wish to sell, please drop them into into the Uniform Shop.
All items of uniform submitted to the Uniform shop should be clean, in good condition and must have attached a completed sales slip for each item. These slips are available in the office foyer.
If you have any queries please email me: bellul85@yahoo.com - including details of what you are looking for (including size, etc.) and I will respond to you as soon as I can.
Hopefully by having the uniform shop open on a weekly basis, it assist those who have work and other commitments to have the opportunity to drop in as needed. Thanks, Bernie Ellul.
Dates to Note!
MARCH
Monday 8th: PUBLIC HOLIDAY
Tuesday 9th: Parent Meeting for 2021 Sacramental Program at 3:30pm at school
Wednesday 10th: Foundation students commence 5 days per week
Wednesday 10th: Swimming Program for ALL students (Foundation students commence)
Wednesday 17th: Swimming Program for ALL students
Wednesday 24th: Final day of Swimming Program
APRIL
Thursday 1st: Last Day of Term 1
Friday 2nd: Good Friday
Saturday 3rd: Holy Saturday
Sunday 4th: Easter Sunday
Monday 19th: Term 2 commences
MAY
Thursday 6th: School Photos