Newsletter: Term 4, Week 6
Dates to Remember:
Message from the Principal:
The school scene at this time of year is certainly not a quiet one. It's very much a case of operating in two modes – tying loose ends and finalising bits 'n' pieces in preparation for the close of one year, while at the same time making decisions and organising many details for the commencement of the next. Organisation of staffing, enrolments, classes and budgets has been at the forefront of my timetable over the past weeks and will continue to be so for a few more to come. As we draw closer to the end of the 2022 school year, our teachers are definitely into the report writing mode. During this time, teachers put in many hours more than their ordinarily long hours which are required for the day-to-day preparations and evaluation of their students and their lessons.
The thoughts and prayers of the St Augustine's community are with the Maria Grawich and her family on the loss of her mother, who passed away on the weekend. May special memories comfort all in the days ahead.
Reminders regarding COVID-19
We have had a small number of Covid-19 cases present in families connected to our school, so below are some timely reminders about current settings. Please see below, latest advice.
We ask that students:
* who test positive for COVID-19 should stay home and isolate for five days
* should not attend school after five days if still symptomatic
* who are symptomatic but have not tested positive should not attend school.
Where students become symptomatic at school, they need to:
* be collected by their parents/carers
* undergo testing for COVID-19.
The Department of Health recommends that masks should be worn by a person who is a close contact of someone who has tested positive for COVID-19 when leaving home. The Department of Health also recommends that a person who tests positive for COVID-19 should inform those with whom they have recently been in contact, including their workplace, school and household.
Remembrance Day
Extract from MCMXIV by Phillip Larkin
Never such innocence,
Never before or since,
As changed itself to past
Without a word – the men
Leaving the gardens tidy,
The thousands of marriages,
Lasting a little while longer:
Never such innocence again.
In November 1918 the German armed forces called for an armistice (suspension of fighting) and at 11.00 am on 11 November the guns of the Western Front fell silent after more than four years of fighting. This would have been a day of great celebration worldwide as the war had ceased. The stark reality, however, was that many millions of brave women and men had died due to the senseless war. On the first anniversary of the armistice in 1919 two minutes' silence was introduced as part of the commemorative ceremony in London at the suggestion of Australian journalist Edward Honey. In 1997, the Governor-General of Australia proclaimed 11 November to be Remembrance Day, urging all Australians to observe one minutes' silence at 11.00 am on 11 November each year to remember those who died and suffered for Australia's cause in all wars and conflicts.
All staff and students will pause for a minute's silence on Friday and remember the sacrifice that many Australians made so we can have the life we have today. I will take the school leaders and the SRC down to the cenotaph and Jess Reynolds will conduct a service at school for everyone else.
Extract from The Old Issue by Rudyard Kipling,
'When you go home, tell them of us and say, for their tomorrow we gave our today.'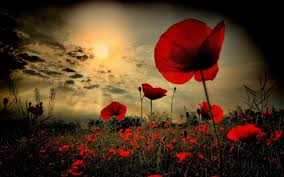 5 Ways to Help Your Child Make Friends
As we found out last newsletter the wonders of technology continue to impact every aspect of our lives, it's no wonder that the art of making friends eludes some children. But with a little help, and some guidance from parents and teachers, many kids can overcome friendship hurdles.
Below, Kids First's psychologists explain how … Why is it so hard for some kids to make friends? Many years ago, a conversation had to take place face to face. People learned to read body language and listened for the cues that tone of voice gave. We knew when to reach out and place a hand on a shoulder or even to offer a hug. When phones became common place, we lost face to face contact, but were still able to rely on tone of voice which made communication so much clearer. Now, with the advent of email and texting, we no longer have the tone of voice to help us and for kids raised on 'screens', emojis are the best they can do to relay emotions. Experts are now raising red flags, calling parents' attention to the fact that many kids no longer know how to reach out in friendship or enjoy playground fun because they are too engrossed in gaming and screen-time. So what can a parent do to nurture the human need for contact and friendship? How can you help your child make friends? Let's take a look at 5 practical ways you can help your child discover the art of friendship skills that will last a lifetime.
1. Friendship is not just for children
What you show your kids is far more powerful than what you tell them. Granted, this is not an easy task in our demanding world, but your child will adopt your pattern of lived friendship. Invite friends into your home for a meal, use snail mail to send a note of encouragement, and don't be afraid to show your kids that you can disagree with someone and still be friends.
2. Begin Before They Can Talk
The seeds of friendship skills are sown early in life. Your young child is soaking it all in. Everything you do and say is being noticed and remembered. Sharing, caring, empathy, and sympathy are all foundations for relationships that last. Expose your child to play groups, team sports and other opportunities to interact early so that your child can learn the art of kindness.
3. Read, Read, Read
There are many children's books on the market that focus on friendship. Read to each other and let your child connect with characters that learn to share, be truthful, and include others who are different. These characters will also teach your child that friendship is give and take and doesn't always involve getting your own way.
4. Listen, Talk, Listen
Your child will most likely have stories to tell at the end of the school day. As you listen, plan to respond with thought provoking and problem solving questions such as "how did that make you feel?" and "what could you have done to make it better?" Watch for opportunities to discuss the truths of personal responsibility and not being responsible for how others behave. Children need to know they cannot change another person, they can only control themselves.
5. Awareness and Planned Opportunities
Friendship building must be on purpose. Help your child notice their surroundings and kids on the playground who are alone. Encourage them to offer friendship with simple requests like "Hey, do you want to play?" or "Hi, my name is. . ." Listen for names your child mentions and offer opportunities for him to make friends outside of the schoolyard by meeting at a park, beach, or your own backyard. You play an important role in helping your child be a good friend As technology continues to evolve and our kids become further connected in cyber-space, they need the adults in their lives to keep them grounded in reality and so that they can develop people skills. You can do this for your child when you model the art of being a good friend, and by keeping the lines of communication open with your kids.
One/Two Sleepover
The weather smiled on us once again as the Year One students enjoyed a games evening and barbecue, while the Year Two class got to sleep over in the hall. The event was delivered with much excitement, some games to wear them out, some culinary expertise, a night walk around the neighbourhood and a restful repose to herald in breakfast. A huge thanks to all of our staff involved in the running and the organisation of the event with a special mention to the lucky ones who slept over, thanks to Sarah Prendergast, Staci Jones and Nicole Miller. Finally thank you to Chris Schepis, our games coordinator for year one and to, Maria Grawich and Carlie Daley for helping out on the night.
End of Year Celebration
St. Augustine's End of Year Celebration Night will take place on Thursday 8th December. Our staff will advise you regarding the clothing your child will need to wear. It is a great night and I look forward to seeing you all there as we celebrate the year that was 2022.
Mission Day
Once again the year six class have got together and organised a day to help raise funds for those less fortunate than us. The students were asked to create an activity centre where students and staff could purchase an item made by the stall holder or participate in an activity. The day went very well with all roaming the corridors and rooms looking for bargains and testing their skills by outdoing each other. Well done to Celly and her band of fundraisers, they raised the princely sum of just under $1240.
Meet the Year 6's:
Wellbeing:
Mission Day:
Diocesan Community:
Please find below the link to "Our Diocesan Community" newsletter.
https://www.ballarat.catholic.org.au/wp-content/uploads/2022/11/ODC-October-2022-web.pdf
Community News: